South Africa's famous and ultra-luxurious Blue Train has derailed. The incident occurred in the early hours of Sunday morning at Union Station in Elandsfontein, near Germiston, Gauteng.
Fortunately there were no passengers on board.
Transnet Freight Rail (TFR) confirmed that 19 empty coaches of one of the Blue Trains derailed at the Union Station Loop at 00:35 on 7 November 2021. TFR said it was a "staged" (unmanned) train, and no injuries were reported.
What caused the Blue Train to derail?
"TFR will investigate the cause of the derailment and apply remedial action where necessary. At this stage, although Blue Train services are impacted, there will be no cancellations. There is no effect on TFR's freight operations," said TFR.
Although no cause has yet been identified many South Africans suspect it could be due to cable theft, a rising problem in the country, particularly over the past three years. One Twitter user revealed that their colleague's two day trip on the Blue Train was extended to four days "as they had to stop a couple of times due to stolen cables and other infrastructure".
Last year Carte Blanche went undercover to expose outrageous train looting in South Africa. Visiting PRASA's railway stations, the current affairs show was shocked to discover thieves had been stripping every piece of copper and steel they could find… causing billions of rands in damaged infrastructure every day across the country in broad daylight.
Presenter Macfarlane Moleli said "vandals are stripping the stations piece by piece and selling the loot to a thriving black market". This is what was left of one railway line that Carte Blanche visited: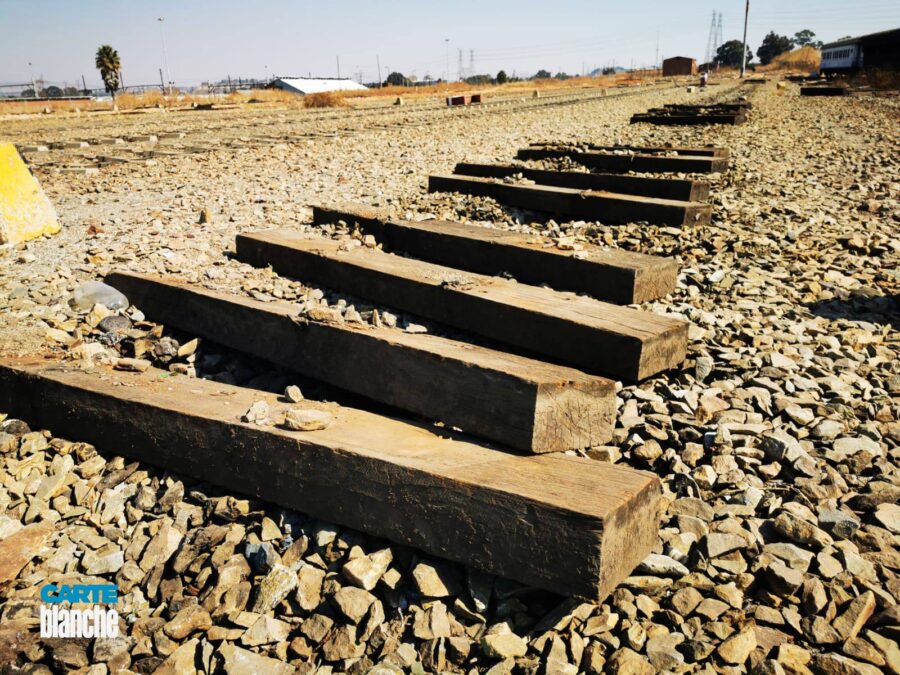 Blue Train Voted World's Most Luxurious Train 10 Years Running
There is no update as yet on any of the Blue Train's social media pages. The legendary train promotes itself as "A Window To The Soul Of Africa. Winner of the World's Most Luxurious Train award for 10 Consecutive Years @WTravelAwards."
In its last social media post on 2 November, the Blue Train said: "It's time to take your time and surrender to the luxury of slow." Today a social media commenter – with typical South African humour – replied: "Slow is all good and well but derailed is a bit TOO slow."
Not everyone saw the funny side. Several South Africans on Facebook copied and pasted the following message: "South Africa's iconic Blue Train has derailed due to gross negligence & poor infrastructure maintenance of the rail network. We really, really, really do need a new government, desperately!"
It doesn't rain but it pours for Cr17 government… Even The Blue Train has derailed #RamaphosaMustGo pic.twitter.com/EVpScuzJ16

— Mlenzo (@minayza) November 7, 2021
VIDEO: Empty Blue Train Derailed
Cable Theft Statistics today
— Transnet Freight Rail (@ReliableTFR) November 7, 2021
ADVERTISEMENT


Source link : https://www.sapeople.com/2021/11/08/south-africas-luxurious-blue-train-derails/
Author :
Publish date : 2021-11-07 22:35:57